Generally, rapid urbanization together with some other causes like water deficiency have pushed different societies from traditional production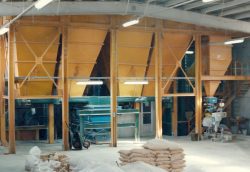 methods towards modern technology for supplying human needs such as food and clothing. As a consequence of the modern society's need, agro-industry has developed to deal with the production, processing, and distribution of farm products, particularly on large-scale, by using modern equipment and methods. Agro-industry department of Yekom was established in 1983 in order to provide the required services in the areas of production, storage, conservation, packing and appropriate distribution of agricultural products and has implemented numerous projects in Iran.
In the field of food processing, Yekom has undertaken the final design and supervision for construction of several dairy plants and the comprehensive study of Kilka fish products.
In the case of storing and conserving food products, Yekom has undertaken the final design and supervision for construction of fishery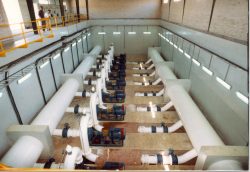 refrigerating complexes in eight coastal locations of Iran, final design and supervision of 25 potato cold stores, for the first time in Iran, and several meat and fruit refrigerating complexes including the largest cold store of Iran with 20'000 tons of capacity.
In the field of animal-husbandry-related industry, design and preparation of typical drawingss for dairy cattle cowpens in various climates, Lorestan industrial meat complex, Babol Kenar pure line poultry center, veterinary clinics and laboratories, are amongst the projects implemented by Yekom.
In the area of textile industry, Yekom has been involved in feasibility study, final design, and construction supervision of some remarkable industrial complexes in Iran. In edible seed processing industry, Yekom has undertaken some projects as final design and construction supervision of corn seed production and oil seeds.